2019 FESTIVAL
29th ANNUAL MACEDONIAN FESTIVAL
Our festival was a huge success. Thank you to the many volunteers who made the event a huge hit!
Friday, July 12, Saturday, July 13, Sunday 14

BAND: BOYS FROM BOUF FROM HAMILTON
DANCE GROUP: ENSEMBLE MAKEDONKA FROM TORONTO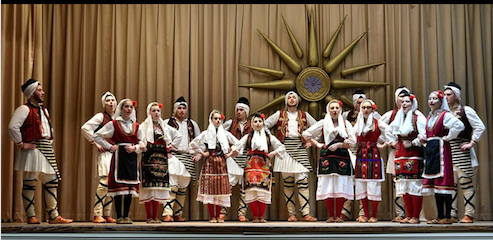 29th Annual Festival Chairs/Sub Chairs
Chair: Alen Trpevski
SubChair:
Grill: Zivko Pelikudovski and Vlade Carovski
Food Line: Kris Trpevski
Bar: Mark Mitskovski and Vlade Jovanovski
Ticket Sales: Nada and Odysej Nasoku
Kitchen: Nick Necovski
Baked Goods: Mary Pismarov
Basket Raffle: Peggy Jovanovski

Past Festivals
28th Annual
Macedonian Festival
2018

Sts. Cyril and Methody's annual Macedonian festival is the longest running ethnic festival (1991) of its kind in the United States. It is a three day weekend extravaganza held during the 2nd or 3rd weekend of July on the spacious church grounds and attracts in excess of 4,000 guests from all ethnicities from the greater bi-national region. The festival features big top tents, Macedonian cultural exhibits, foods, desserts and libations. Further adding to the overall cultural experience is Oro (circle) dancing, games and live entertainment, which include Macedonian bands and dance groups from Toronto, Canada and other Macedonian communities. Often it becomes the annual family gathering for some families that are now separated geographically. Fundamentally, it is a delightful family focused occasion that celebrates Macedonian culture and hospitality no matter what your ethnicity. The Festival is a major fund raising event for the community.